When I see a recipe, or better, a picture of food that makes me think it would be good, I have to make it. So, I give you, penne with shallot, prosciutto and chicken breast in vodka sauce.

Slice a handful of shallots thinly, same with five or six slices of prosciutto. Add them to a hot pan that has a half and half mix of olive oil and butter. Cook, stirring about three minutes.

Start your water to boil for pasta.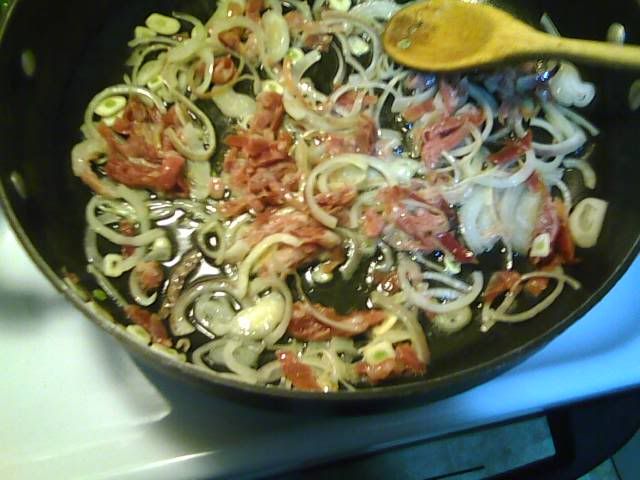 Salt your boiling water and add a box of penne pasta.

Add a half cup of vodka and a half cup dry white wine. Let it flame, when the flames go out, the alcohol is burned off*. Add a cup of tomato sauce and simmer until the flavors are melded.
Skip this step altogether if you're taking the short cut of jarred vodka sauce.

I cubed three chicken breasts and added them to the sauce at this point. With the heat turned down to barely simmering, let them cook through, stirring often.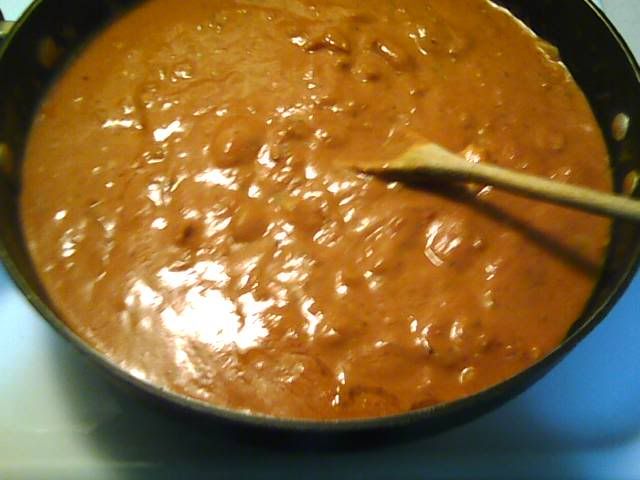 If you're cooking from scratch, add a half cup of cream and maybe five or six large basil leaves, chopped. Do NOT let this boil.
If you're using jarred sauce, add the basil anyway, it tastes SO good.

stir gently to make sure everything is blended. Drain your al dente pasta, and serve with a chiffonade of fresh basil and parmesan cheese.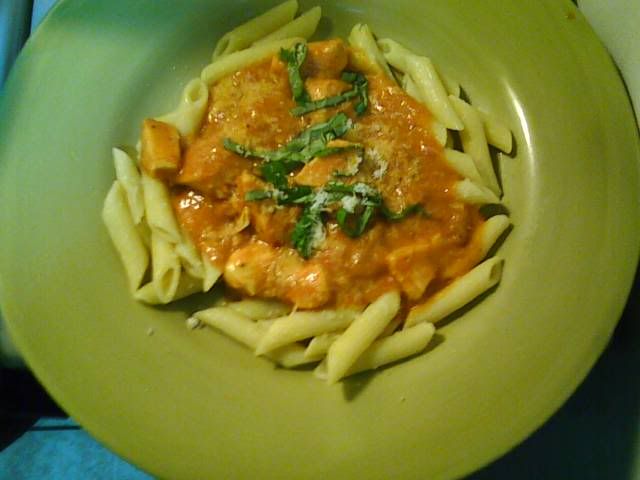 Serve with warm Italian bread, because you will want every last drop of sauce.

Blame Steve Carlson. It's really really good.

*I am reminded by
shala_beads that not ALL the alcohol burns off, more of it is used up in the simmering process.