Every year, I go to the Fair with
1crowdedhour, because she is the most entertaining company one can have there. This year we were joined by
jenna_thorn, agreeing that Friday would be the day. It dawned cold and overcast, so I was a little worried we might be miserable, especially with our guest Texan, but the day turned out to be just fine.


jenna_thorn and I ended up driving, and we got there early enough that we were able to park right up against the Fair bus parking. We walked through the not-yet-crowded streets to the judging arena where we met
1crowdedhour and the llovely llamas. As per usual, the program was completely fraudulent, llama costuming had taken place on Wednesday, not as promised 8:30 on Friday morning. On the other hand, there was this fella.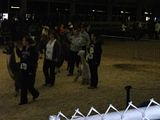 I'm sorry, it's the best picture I have of that little darling, as I was undercaffeinated. Severely.

We flirted with the llamas in the barn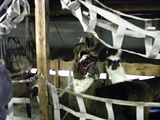 We found another baby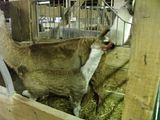 Then, I had a sit-down with the pigs.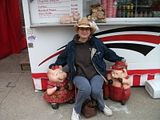 jenna_thorn discovered cheese curds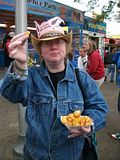 Blessedly we acquired coffee. Then, we went to the Crafts building. Lots of gorgeous stuff, I couldn't help but grin when I saw this Julia Pretl pattern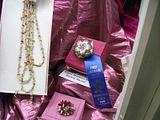 and my much loved yak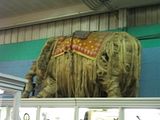 I'm not sure why our crop art is so political, but much of it was thought provoking and well executed, this whimsical 3D piece really made me smile.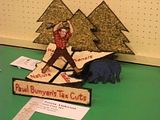 For the cowboy story, see here, she tells it better than I would. Even though NOW, I know what he'd look like if it was warm out. Dagnabbit.