Decided I didn't like the yarn I was using. Started over with Trekking XXL colorway 77.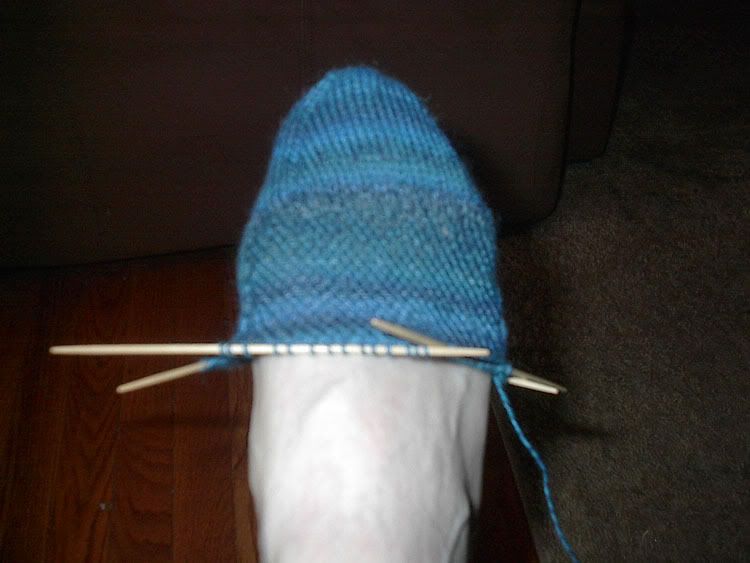 I love the color, the veil stitch isn't bad once you get in the rhythym. I think I may be doing one too many twists, but I'll be going on as I began. I just snapped a Brittany in half trying to get this picture. grrrr...
I tried, but this is the clearest close up I could get.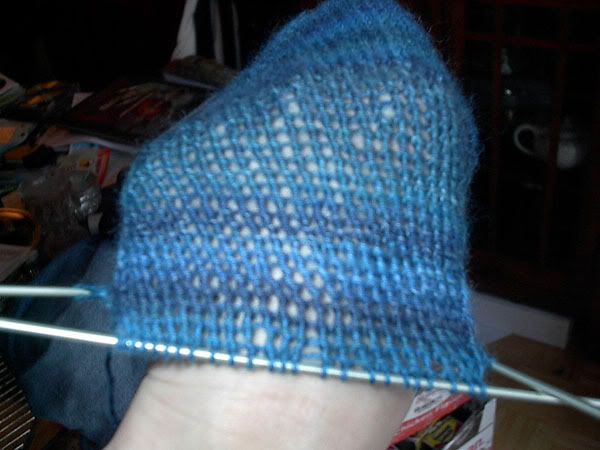 I'm impatient to get to the heel shaping - maybe today.